Yay! You just booked a photo session and now you're wondering what happens next. If you booked a Fresh 48 or Lifestyle Newborn session, I'll be emailing a prep guide to you that goes over all of the specifics. For any other session, you'll want to read on to find out more! 
What Should We Wear?
This is the number one question I get! My best advice is this: Wear whatever makes you feel comfortable! If you're wearing something that makes you feel any bit uneasy about your appearance, that uneasy feeling may show up in some of your photos. If you're wearing something that makes you feel comfortable, your images will look natural, relaxed, and confident. 
This is important for your kids, too!
If you have an adorable hat, bowtie, headband, necklace, or any other accessory that you love, think about whether or not your child will spend the entire session pulling at it. You don't want to be fighting your child to keep that cute little accessory on for the perfect photos. Your child will end up frustrated, as will you, and that's not what you want to remember!
With that said, I do have a few tips that seem to help people decide on the best comfortable outfit for the session. With a number of people in the photos, you'll want to make sure that patterns are kept to a minimum. If one person is wearing a pattern, it's a good idea to stick to solids for others in the photos. If you stick with neutrals, you can really coordinate together quite nicely without putting too much time and effort into deciding on the perfect outfits. I know some people really like to coordinate, though, so coming up with a color scheme works to keep things coordinated without being matchy-matchy.
Some things to avoid:
It's best to steer clear of bright, neon colors, graphic tees, logos, and clothing with any sort of text. These will all distract from your beautiful faces!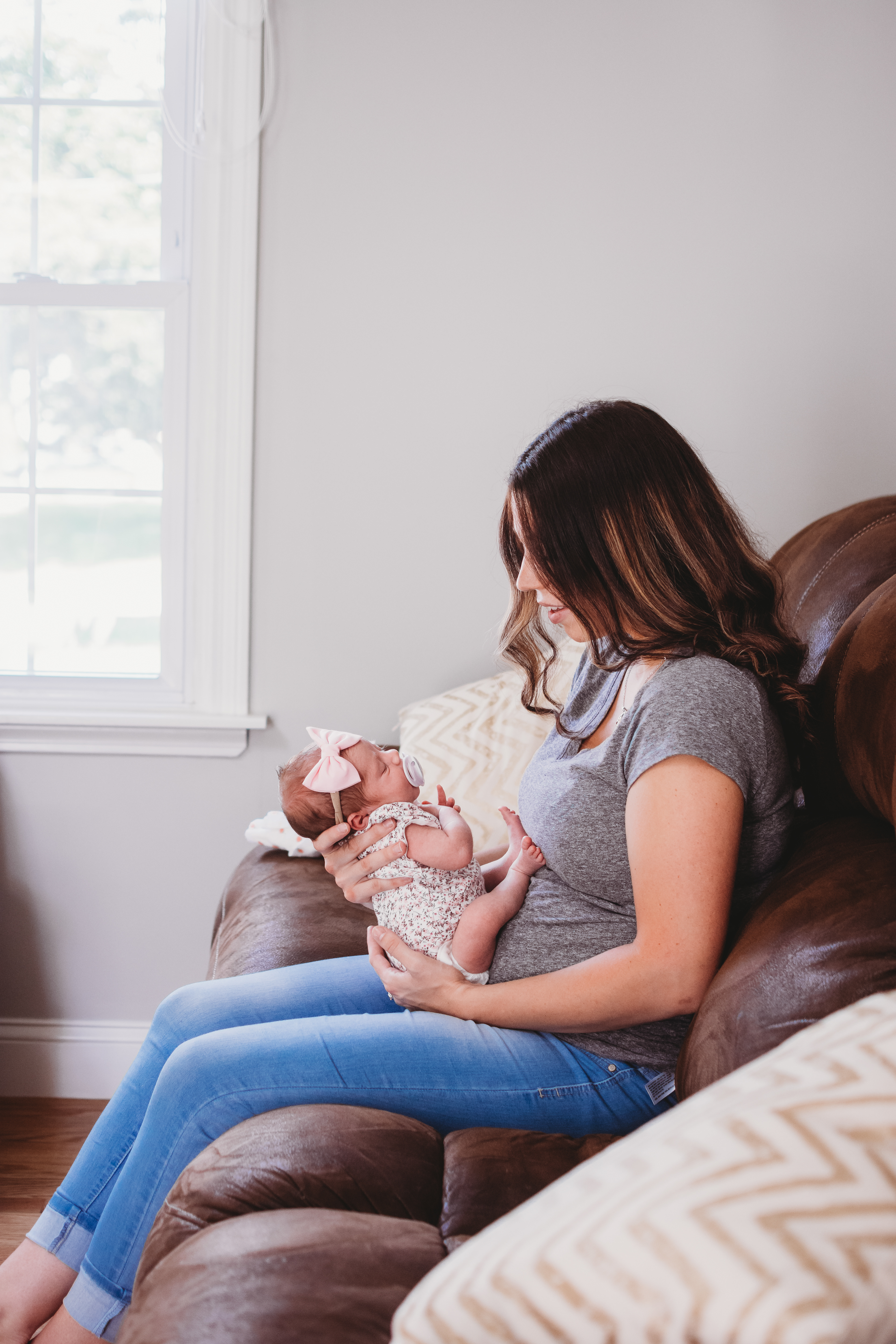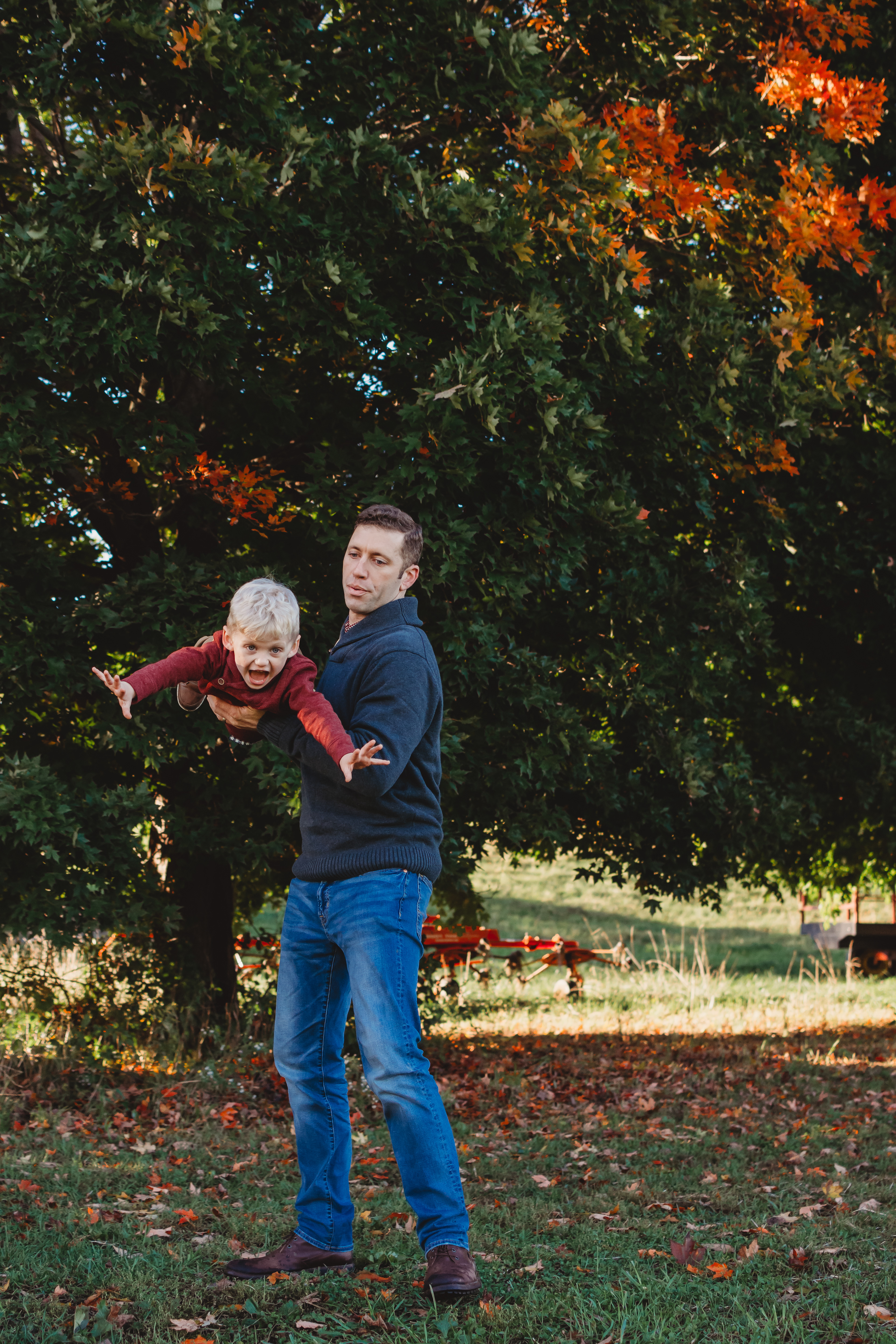 What to Expect During the Session
I want your session to be relaxed and fun, capturing you and your loved ones just the way you are in this phase of your lives! Throughout the session, I will be guiding you with simple prompts, rather than arranging specific poses. During the session, you can expect moments of play, hugging, kissing, snuggling, running, jumping, etc. Basically, I want to show love & connection! If you have young children and you've booked an outdoor session, it's best to prepare for clothes to get a bit dirty by the end. 
In our time together, I will capture photos in a variety of groupings of the people in your family. We will get a few formal posed shots in the mix, but the majority of the session will be spent capturing honest, fun moments.
This is really important: RELAX! Kids being kids is authentic and letting them do their thing allows them to really show their true colors. They will photograph more easily when you're not stressing over their behavior. If you set a relaxed tone for your session, your kids will feel it and they will relax, too! If your child is shy, we'll focus on capturing some snuggly moments. If you've got a wild one, you better bet I'll be running around capturing all of that energy!
How Do I Prepare For the Session?
Think about things you like to do or share together. Let's include some of that, so you can remember this time in your lives. You certainly don't have to, but you are always welcome to bring a few props along that will encourage connection! Some ideas include blankets, books, bubbles, games, or perhaps even some hot cocoa (or coffee...yes, definitely coffee). 
It's also a good idea to talk about the session with family members ahead of time. Remember, your tone sets the tone for the session, so talk about it with a relaxed tone and an emphasis on fun and you'll get everyone feeling excited and ready!
If you need help making any decisions before the session, please don't hesitate to reach out. I love getting involved in all of the details!